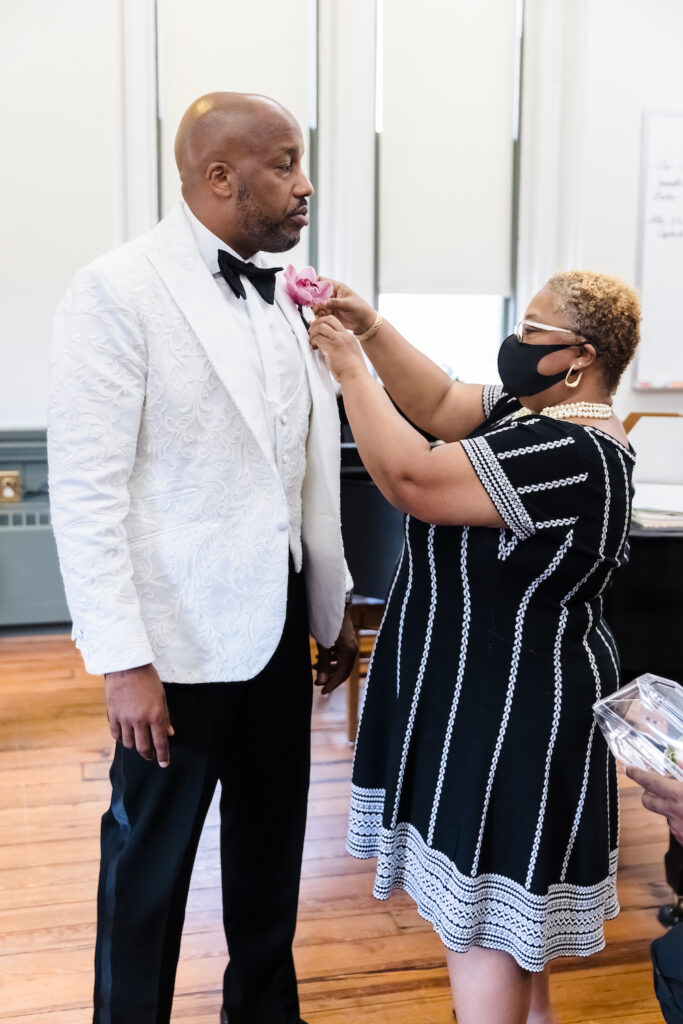 This latest COVID variant is bound to make your couples feel anxious about their upcoming wedding. So, I recommend that you get ready for the onslaught of questions, because they will more than likely turn to you for advice wisdom.
While I don't have all the answers for minimizing the spread of COVID, I have noted below some recommended steps you can take to help reduce your couples' anxiety surrounding COVID and its impact on their wedding day. 🦉
Be Proactive. Let your clients know the steps you have taken internally to prevent the spread of COVID. Do you have cleaning policies and/or vaccination requirements in place? Share that information with your couples before they ask you about it.
Help Your Couples Craft a COVID-Related Message to Their Guests. Then your couples can include this messaging in their wedding invitation or on their wedding web site. Make sure that the message is both welcoming and clearly-worded. Your assistance will be appreciated, because this message can be a little "sticky" for some people — especially if any of your couples intend to require guests to be vaccinated or tested.
Help Your Couples Secure An On-Line Service That Collects and Tracks the Vaccination Status (or the COVID Test Results). You want a service that collects this information from the wedding guests in advance. Make sure your couple gives their guests plenty of notice, because you want them to have ample time to prepare.
Recommend "Contact-Free" Options for Your Couple. Instead of printing programs or escort cards or a guest book, consider having signs made or offering electronic options.
Perform a Walk-Through of Your Wedding Venue(s). During your walk-through, review ways to minimize the spread of COVID among the wedding guests. This could include outdoor event spaces, set-ups that are socially distanced, creative catering offerings, and the venue's cleaning schedule.
Love and Soul Always, Kawania
Photography: Kirth Bobb